[fusion_fusionslider name="main" full_height="yes" offset="" hide_on_mobile="small-visibility,medium-visibility,large-visibility" class="" id="" /]

Share your story!
We are looking for higher education institutions and maker spaces willing to share their collaboration stories. Let us know how you made it a success!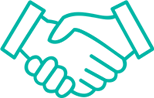 Collaborate
Are you implementing an initiative similar to HEI MAKERS? Can we achieve synergy working together? Let's discuss this idea!

Talk about it
Media partners are sought to spread the word about the project and challenge the friendship of makers movement and higher education. Amazing things can happen when the two meet!

Speak up
Events in Lithuania, Latvia, and Romania are planned for the period of 2018-2019. We welcome speakers on topics of Makers movement, hands on education methods and similar. If you are not a speaker but can recommend somebody – please do so. Help the knowledge flourish!

Sponsor the youth
Erasmus+ programme will fund participation of 24 students in HEI MAKERS summer school. In case you'd like to sponsor the opportunity for more young people, you will be rewarded with loads of publicity and Likes!

Teach the youth
Are you an organisation who'd like to host interns with technological or entrepreneurial background? Good news! Universities are willing to pay scholarships to students!

Get updates
In case HEI MAKERS sounds like something you or your organisation are interested in, just drop us a line and we will update you with HEI MAKERS news!